Our latest Make Holiday Gift Guide is now out! Check it out at the link and let us know how you like it. It's a bit shorter than last years, but still quite fun.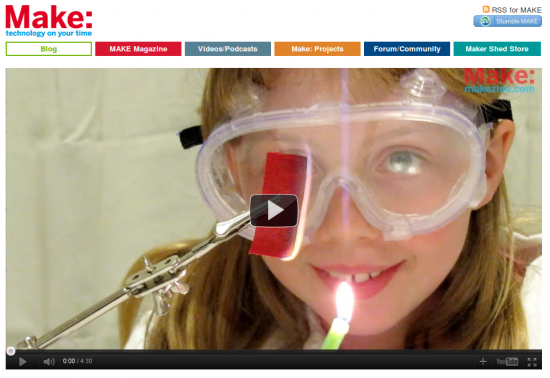 Be sure and leave a comment, and remember that even if it's a bit too late to grab these in time for you favorite holiday, any time is a good time to get the maker you love a fun kit or make a custom personalized thingamawhatzit.
Also as news goes, we'll be ramping things up a bit in the new year with more blog posts, more full episodes and better organization (we hope!) so that more people can get the help and inspiration they need to "Get out there and make something!"
Be sure and leave us a comment here if you'd like to see something cool or just want to say hi, or use the submission form above. We read everything and get back to everyone eventually.