TV show appearances, Multi-Maker Faires, and Crazy Robot Adventures? All part of a regular summer for us here at SSAMS.
When we last left our heroine "Super-Awesome" Sylvia, she had just started to recover from a whirlwind trip from RoboGames to the White House with her Watercolor painting CNC platform, the WaterColorBot. Now in only a short 2 and a half months, we've gone around the country and back again. Here's the highlights, in reverse chronological order: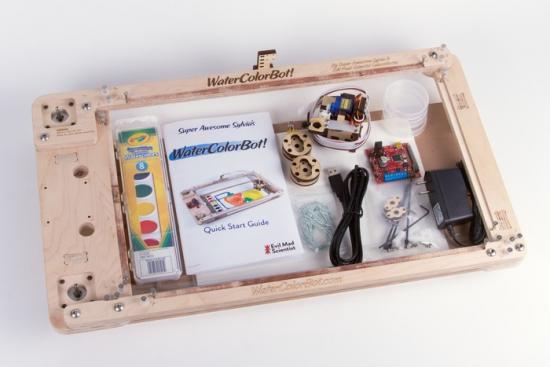 July 16th: Sylvia launches her very first original product, the WaterColorBot, as it's own educational kit on Kickstarter. Supported and manufactured by the incredible staff at Evil Mad Scientist, this one is sure to be a game changer, not to mention it's fun and incredibly educational, but we'll have to make our goal of $50k before August 15th! Can we make it? Check out the widget on the front page, or just tell all your friends, family and teachers to go to watercolorbot.com for more info.
July 16th: Sylvia and Lenore of Evil Mad Scientist will appear on Maker Camp! Sylvia will be driving up to Makezine HQ and talking all about the bot, and taking questions from viewers around the world. Check the Maker Camp event page to ask questions and see them in action!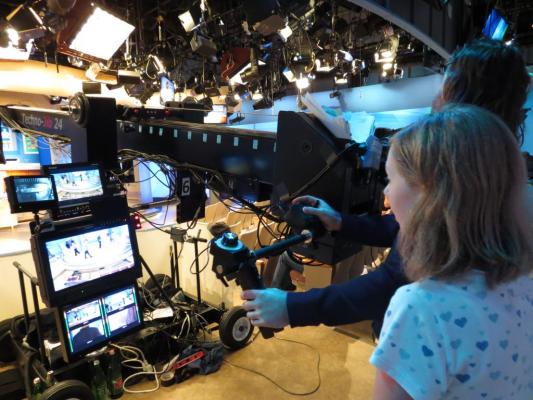 July 11: To New York, for a quick appearance on the Katie Couric show, airing Tuesday July 16th, 2013! Sylvia shows off a few awesome science demos, and the WaterColorBot tries to draw the Katie show logo. To a nation looking to improve their science and engineering literacy, hopefully this will help to inspire them all. Check out more and some web exclusive content from Sylvia on KatieCouric.com
July 6: Sylvia turns 12! This anniversary also marks the beginning of her fourth season of Maker Show, this year is going to be spectacular.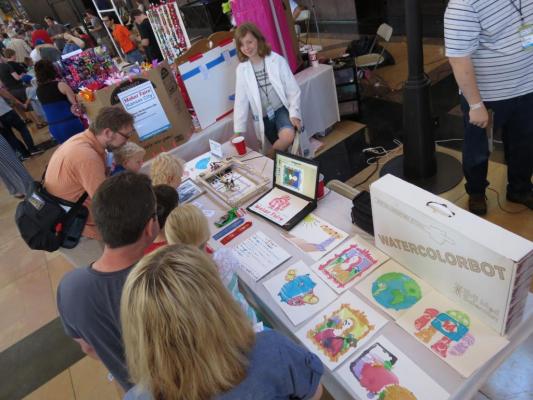 June 29: To Missouri, for Sylvia's third year at the Show me state's greatest show and tell, Maker Faire KC! Sylvia and her bot painted over 35 portraits over 2 days, not to mention we had a great time at Hammerspace, playing with the robots, and playing around at Science City.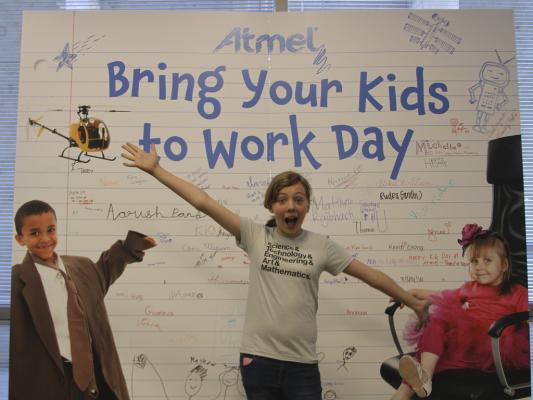 June 19: To Atmel, microchip headquarters of the world! Sylvia was featured at their bring your kid to work day, celebrating education, engineering of all kinds, and awesome experiments, most involving microprocessors like our favorite, the Arduino. Read more about Sylvia's jaunt into integrated circuit fame on the EMSL blog post.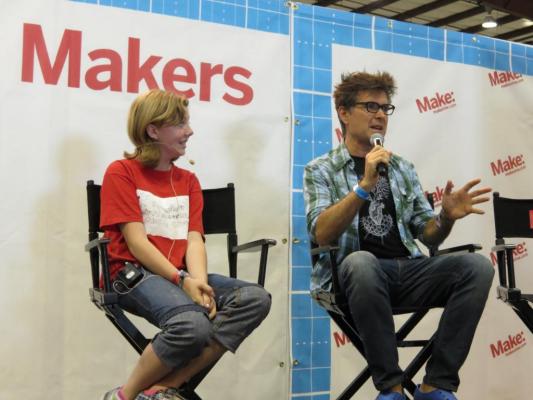 May 18: Maker Faire Bay Area, and incredible bustling non-stop exciting amazing everything at once kind of thing. Lots more makers this year, so much to see. Sylvia manned the booth for a while, but still got a chance to escape and really enjoy the faire, always a good thing. Thousands came to see the bot, and almost everyone walked away with a smile.
To the future!
This summer isn't over yet, Sylvia will be co-leading an Extreme Engineering camp July 22 to 26 with Gary Stager, then off to Space camp in August thanks to the amazing support of fans. Not to mention so, so much more to come, like new episodes (really, we mean it!), books, and things we can't even imagine. See you all soon, and don't forget to breath... and get out there and make something!